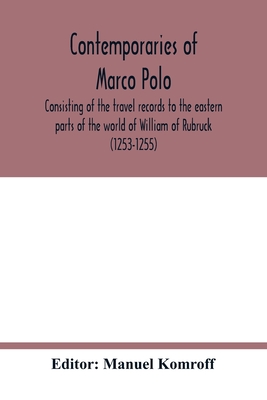 Contemporaries of Marco Polo, consisting of the travel records to the eastern parts of the world of William of Rubruck (1253-1255); the journey of Joh
This product is not returnable.
Publication Date:
May 9th, 2020
Usually Ships in 1 to 5 Days
Description
This book has been considered by academicians and scholars of great significance and value to literature. This forms a part of the knowledge base for future generations. So that the book is never forgotten we have represented this book in a print format as the same form as it was originally first published. Hence any marks or annotations seen are left intentionally to preserve its true nature.