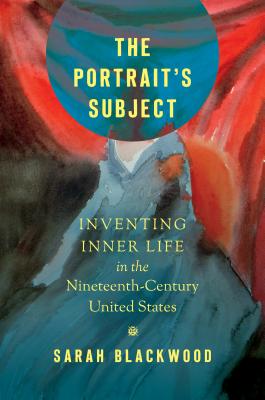 The Portrait's Subject: Inventing Inner Life in the Nineteenth-Century United States (Studies in United States Culture)
Publication Date:
December 16th, 2019
Publisher:
University of North Carolina Press
Usually Ships in 1 to 5 Days
Description
Between the invention of photography in 1839 and the end of the nineteenth century, portraiture became one of the most popular and common art forms in the United States. In The Portrait's Subject, Sarah Blackwood tells a wide-ranging story about how images of human surfaces came to signal expressions of human depth during this era in paintings, photographs, and illustrations, as well as in literary and cultural representations of portrait making and viewing. Combining visual theory, literary close reading, and archival research, Blackwood examines portraiture's changing symbolic and aesthetic practices, from daguerreotype to X-ray. Portraiture, the book argues, was a provocative art form used by writers, artists, and early psychologists to imagine selfhood as hidden, deep, and in need of revelation, ideas that were then taken up by the developing discipline of psychology.
The Portrait's Subject reveals the underappreciated connections between portraiture's representations of the material human body and developing modern ideas about the human mind. It encouraged figures like Frederick Douglass, Nathaniel Hawthorne, Thomas Eakins, Harriet Jacobs, and Henry James to reimagine how we might see inner life, offering a rich array of metaphors and aesthetic approaches that helped reconfigure the relationship between body and mind, exterior and interior. In the end, Blackwood shows how nineteenth-century psychological discourse developed as much through aesthetic fabulation as through scientific experimentation.