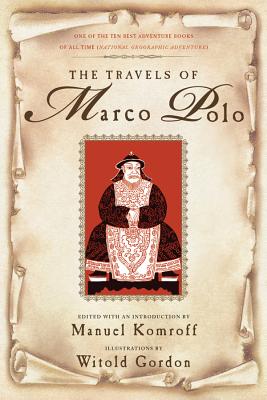 The Travels of Marco Polo
Publication Date:
October 17th, 2003
Usually Ships in 1 to 5 Days
Description
"One of the ten best adventure books of all time."—National Geographic Adventure
Liveright is proud to make available in paperback its reissue of the classic 1926 edition of The Travels of Marco Polo. Working from the traditional lyrical Marsden translation, editor Manuel Komroff corrected it against Henry Yule's magisterial two-volume work, including a chapter missing from the Marsden, to create a wonderfully readable and authoritative version. The artist Witold Gordon created thirty-two two-color woodcut illustrations for the original edition, published again here for the first time in over fifty years.
Chronicling the thirteenth-century world from Venice, his birthplace, to the far reaches of Asia, Marco Polo tells of the foreign peoples he meets as he travels by foot, horse, and boat through places including Persia, Tibet, India, and, finally, China. There he serves in the court of Kublai Khan, then the leader of the most advanced and powerful country in the world. Polo also ventures to Shangtu, made immortal in Coleridge's poem "Xanadu."
Praise for The Travels of Marco Polo
A timeless addition to any travel collection.
— Library Journal