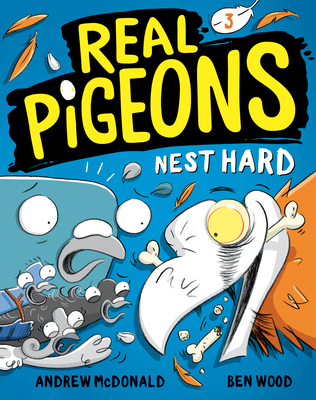 Real Pigeons Nest Hard (Book 3)
Publication Date:
September 1st, 2020
Publisher:
Random House Books for Young Readers
Usually Ships in 1 to 5 Days
Description
It's a bird! It's a plane! It's—wait, it really IS a bird! Take another look, because what looks like an ordinary pigeon might just be a hero saving your butt! The crime-fighting adventures continue in book 3 of this hilarious illustrated series perfect for fans of BAD GUYS and DOG MAN.
What do REAL PIGEONS do? They nest, of course! And when they nest, they nest HARD. Protecting their city from crime is tiring work after all! But the squad can't rest yet, not with a bone-crunching vulure on the loose, a wild child running amok, and a long-lost family to find! Will the REAL PIGEONS ever find the perfect nest to take the perfect nap?