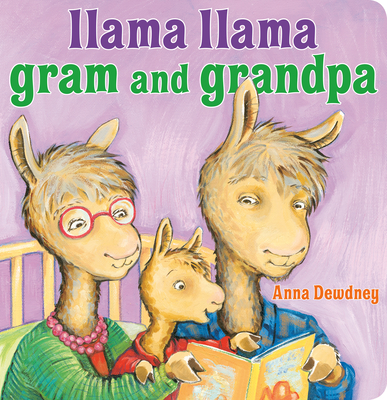 Llama Llama Gram and Grandpa
Publication Date:
March 17th, 2020
Publisher:
Viking Books for Young Readers
Usually Ships in 1 to 5 Days
Description
It's an exciting day for Llama Llama; he's going to visit Gram and Grandpa Llama and spend the night! His first night away from home….and from Mama. But he makes sure to pack everything he needs. And there are so many fun things to do with Gram and Grandpa. It's not until he gets ready for bed that he realizes that he's forgotten something important. Fuzzy Llama! Fortunately, Grandpa Llama has a wonderful solution and soon Llama Llama is having sweet dreams.
Praise for Llama Llama Gram and Grandpa
Praise for Llama Llama Gram and Grandpa:
"With a carefully crafted rhyming text and comforting painted images that match genuinely the emotion of a toddler's first night away from home, this book is a charming success." —School Library Journal